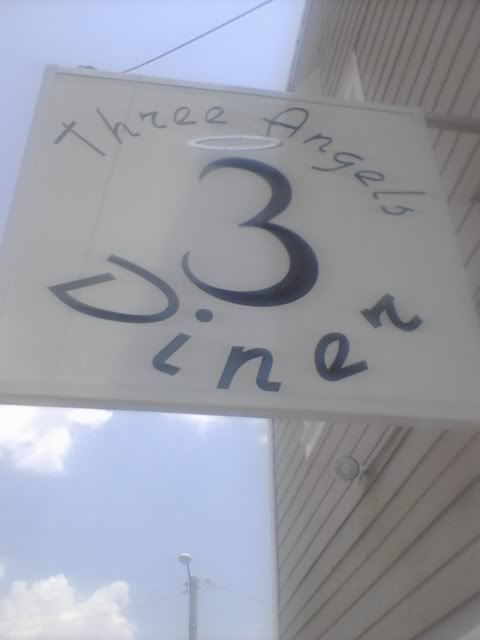 All I have to say is WOW! This little gem of a diner is tucked away just a block off of Sam Cooper Blvd on Broad St. in what is turning out to be a cutsy arts district. The feel when you walk in the door is not quite that of a small mom & pop diner, complete with pinball machines, a couple couches, tunes playing on a record player and great artwork on the walls..with a bar.
The staff were all very friendly and the menu & the specials were great. I opted for the Moma's Veggie Sandwich, which is a slice of baked tofu with lettuce, red bell pepper, onion, mayo (regular or vegan), balsamic vinagrette and some sauce on top of the tofu that was great. The sandwich was close to 4 inches tall when put together and came with a heaping side of chips. One bite of this sammy and my eyes rolled back in my head, SO GOOD!!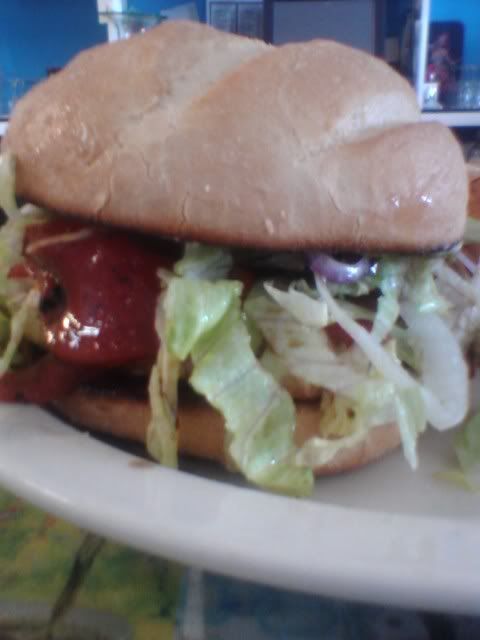 My kids were thrilled they could order blueberry pancakes for lunch and they were not disappointed! We opted out of the sweet cream and powdered sugar on top, but even plain these cakes were amazing and huge!
My overall rating: 5 out of 5 soybeans!
You MUST visit this diner!!!!!!!
(sorry it took so long to get this up, I was having camera issues)