So today has been a busy day! The kids were busy doing "school stuff", Mance is off doing a side job and me, well I got bored. So what do I do when I'm bored? I cook of course!
We have our bible study tonight with an Italian food theme, so I thought to recreate Red Lobster's cheddar garlic biscuits.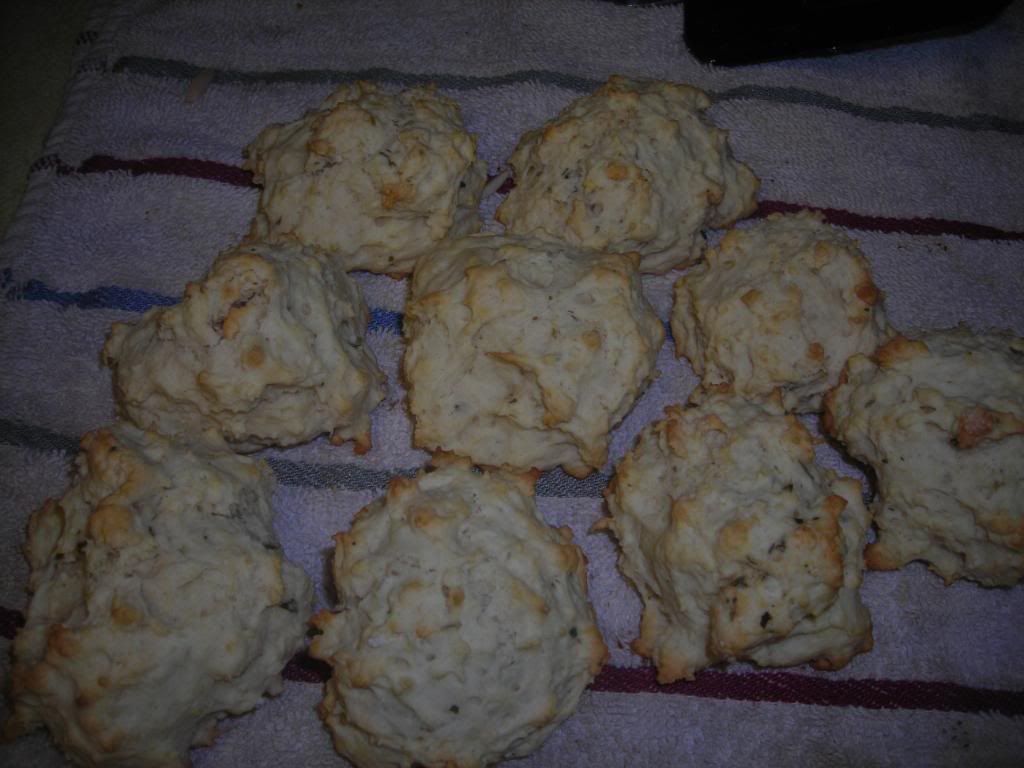 I used a base biscuit recipe:
2 cups self rising flour
1T baking non-aluminum baking powder
1/2t salt
4T margarine (I use Earth Balance sticks)
3/4 cup (6oz) non dairy milk (I use soy)
water to add if dough is too floury
Preheat oven to 450*F
Put all dry ingredients in a bowl. With a fork, cut in margarine till mixture is in fine crumbles. Add the milk and stir till it clings together. Add flour a little at a time if too sticky. pull apart little balls and place on a greased cookie sheet. Bake about 10 minutes or until golden!
for the garlic variation I added garlic powder, basil and oregano till it looked and tasted right! (The great thing about vegan recipes is you can taste test the dough and not worry about getting sick!!
Banana Bread - fat free!
3 ripe bananas cut in chunks
2/3 cup agave nectar or 1 cup sugar
(mash these in a bowl till creamy)
Add to this:
1t vanilla
2 cups flour (i use whole wheat)
1/2t baking soda
1t each cinnamon & ginger (more or less to your liking)
water to make it more doughy if it is too floury
mix till a doughy, preheat oven to 350, place in a greased loaf pan and bake for 1 hour.
optional:
chopped nuts
raisins
dates
I also currently have 2 quart jar of peach pie filling in the canner
about 30 peaches, peeled & chunked
2 cups sugar
2 cups water
cinnamon
ginger
combine all ingredients in a large pot and boil, mashing fruit every few minutes. Once you get hte consistenct you want, let simmer over low heat for about an hour or until the liquid is nice and syrupy. Pack into sterilized hot jars and process in a water canner for about 30 minutes.